CRAZY IS IN THE BLOOD, GOOD CRAZY, YOU NEED IT TO MAKE IT ALL WORTH IT!!
September of 2017 I started on this amazing mural project on a Restaurant called Esoteric in a new neighborhood I reside at the oceanfront. It's an art district called the Vibe district. I'm excited that public art is blooming both here in Virginia Beach and Norfolk Neon District. Standing on the scaffolding here was 9/11/2017. I look down and am super happy grateful that this New York Girl made it alive out of the jungle here now painting and making a living from it. A mom, creative business owner wearing many hats, just in general going for it. I also think to myself I must be half insane still going for these mural dreams. Though I just can't seem to shake them off. It started 25 years ago, with small restaurants and clubs in larger cities. Then when I moved here a few opportunities just popped and jumped on it. I love painting outdoors in fall and spring. I love to be able to see art whereever I am walking around. I love the energy after a good painting session. When painting this big, you loose yourself. The art has a life of its own. It truly just moves into another form of energy. The best of all, is my 8 year daughter can see it now in the neighborhood she is growing up in. That makes my heart skip a beat.
ART & BRAND MEETS IN HARMONY
Applying for this proposal was interesting, I was tagged on a Facebook post. I actually wanted a few to collaborate and propose together with me. I thought about the restaurant's triangle logo and created a layout with current art I'm working on. Cicadas and moths have been coming up so were these seaweed like plant patterns I have been drawing non-stop for a year. Then the proposal emerged and I just sent it out. I didn't have huge expectations. I know it was conceptually sound which was from years of working with businesses as a designer. But I knew this is something I need to do. It's a great restaurant business evolving here, so I support that kinda of thing fully. Plus I lived so close. Why not?
PROCESS
The biggest challenge with this project is the wall texture. Stucco eats a lot of paint and time. The proposal art was very clean. Therefore testing were involved prior starting. I created a system of latex primer, spray paint, and outdoor acrylic house paints. Some big brushes were involved. Stenciling was another option as well. I knew it was not going to be exactly same with the proposal. Though years of experience helps with confidence and trust level. The style or repeated skill function allows me to paint pretty accurate and natural. My background is a graphic designer/illustrator and I can write chinese characters as well. I'm hoping all of it will pay off. Once the brush went in my hand it just started. Spray painting this round was SO FUN!!! This is the most I will probably talk about a project. Its because, well I'm pretty happy about this and I still have one more day to go on it, though I'm blogging about it already so these are just great signs of the path I need to be on. Though in general October I will need some time to recover and get back to things in the studio for the holidays. So bare with me if I owe you emails and commission info!
CONTRACTS, QUOTES, TAXES, SCHEDULE & BUDGET PROPOSAL
Creating this work this large, outdoor when scaffolding is involved. YOU MUST GET INSURANCE. Locally I went with Friedmans Insurance. I charged by an estimated SQFT on the art that I will be painting, which I based on the prices of large paintings. Your budget for scaffolding, paints, brushes, stencil boards etc. Also how much you would have to pay for taxes. Ofcourse write offs during this period is helpful. Any artist assistance you may need. Give yourself a good time span with outdoor projects. Due to weather. I have been SO VERY LUCKY with this project. We dodged 3 potential hurricanes!! But still saw a lot of rain and winds. Winds are not great too, so check your wind speed because your paints will fly off the brush. Contracts are important. You can research on what works for you online and get a general lawyer to look over it if you have more questions. Be responsible and careful taking it on. This will avoid so much drama and or issues down the road. Happy Painting ;-)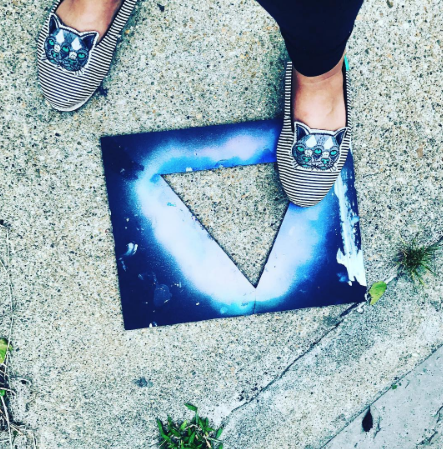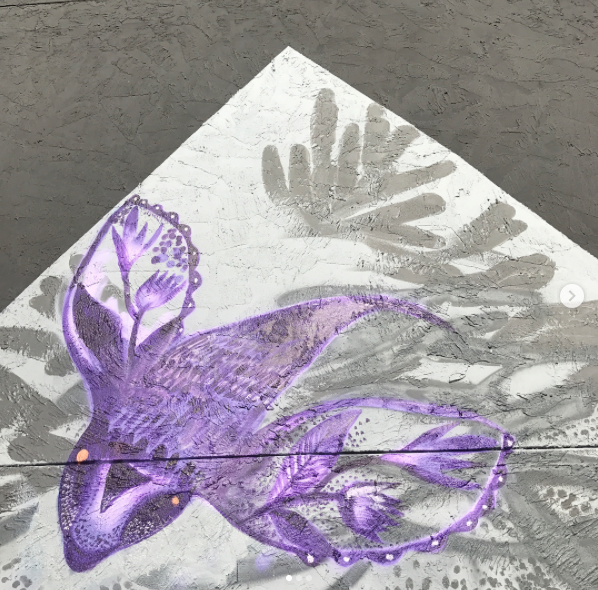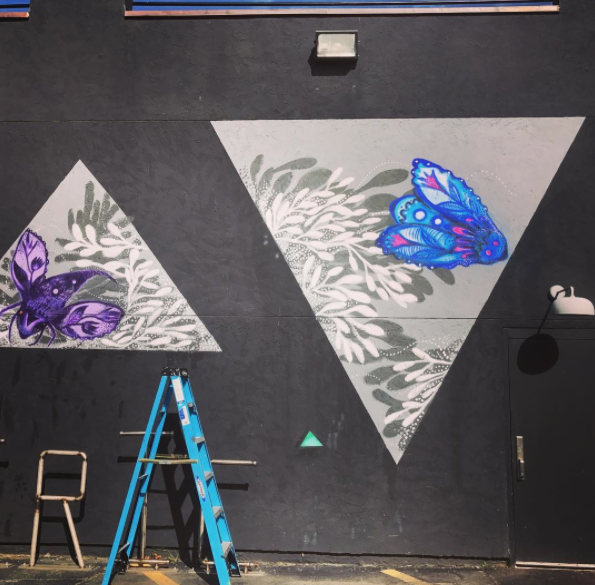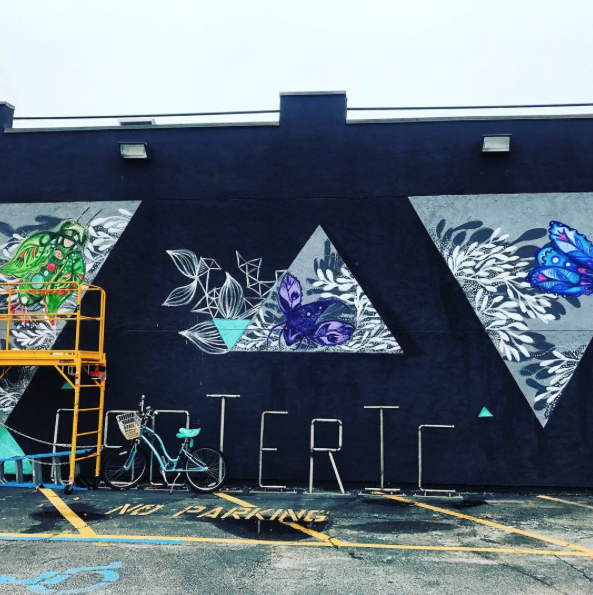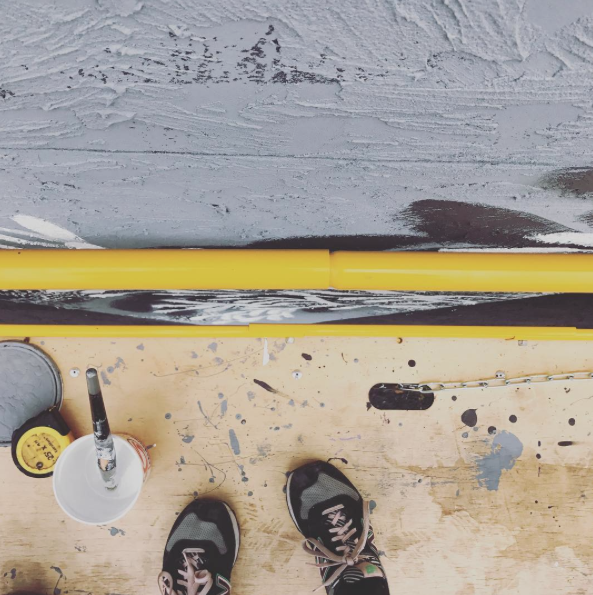 Here are some more fun pics from this project: